Established in October 2013, the Calabrian Benevolent Association of Ontario (CBAO) is made up of individuals who share a desire to contribute to community development in our province. With a mandate of helping to develop social and cultural capacity in the Italian-Canadian community, we intend to become recognized by our acts of benevolence.
---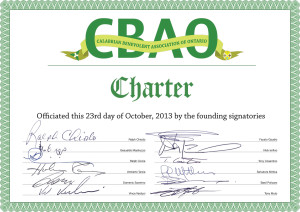 Founding Members

Ralph Chiodo
Ralph Ciccia
Nick Ierfino
Tony Cosentino
Fausto Gaudio
Gesualdo Mastruzzo
Salvatore Mittica
Tony Muto
Basil Policaro
Domenic Saverino
Umberto Tarzia
Vince Verduci
---
Current Board
As an outcome of the first official meeting, of those candidates acclaimed at our ANNUAL GENERAL MEETING, we announce our AAA+++ CBAO 2017 Board:
A    for the ACTION in undertaking a role requiring valued time, expertise and dedication
A    for the AMBITION they share in executing a long term vision for the Association
A    for the ACCOLADES they deserve and have earned for the commitment in ensuring "ACTS OF BENEVOLENCE inspire investment in community development initiatives"
Board of Directors

John Mandarino, Chair
Fausto Gaudio, Vice-Chair
Ralph Chiodo, Past Chair
Gino Alberelli, Secretary
Morris Cariola, Treasurer
Ralph Ciccia, Director
Tony Altomare, Director
Roberto Bandiera, Director
Gesualdo Mastruzzo, Director
Tony Muto, Director
Basil Policaro, Director
---
It takes a community
The CBAO Centre, which houses the CBAO Seniors Day Program, became a reality in large part because of the generosity of the following individuals and organizations. We extend our heartfelt appreciation to each of them.
The Ralph Chiodo Family
Active Green+Ross
Associated Mechanical Insulation
Bramtor Electric Supply Company, Ltd.
Carpenters Local 27, Carpenters District Council of Ontario
Classic Mouldings
GO Logistics
Milicorp Construction
Penguin Random House Canada
Rotary Club of Woodbridge
Enzo Todeda & Family
Tripar Improvements
Villa Kitchens
Our Foundation
The charitable arm of our association, the Calabrian Benevolent Foundation, is a registered Canadian charity. Charity Registration Number: 803520360RR0001